Hayleys Pest Management offers you a wide range of general pest control options; chemical or non-chemical solutions that will cater to each pest problem. With many years of experience, we are able to identify and make appropriate recommendations on pest control options based on integrated pest management principles. We are also able to offer our customers with tested solutions that are economical and less hazardous to humans, animals and the environment.
We provide relief from ants, roaches, lady bugs, millipedes, mites, roly-polies, spiders, beetles, meal moths, fleas, flies, gnats, silverfish, to mention a few. Essentially, if the insect is a problem inside the house, we can eliminate the pest. We are not certified to deal with outdoor pests, such as squirrels or skunks, which are considered a part of wildlife and we do not deal with other situations outside the house such as stray cats & dogs. Please do call us for more information on your requirement.
Contact the Experts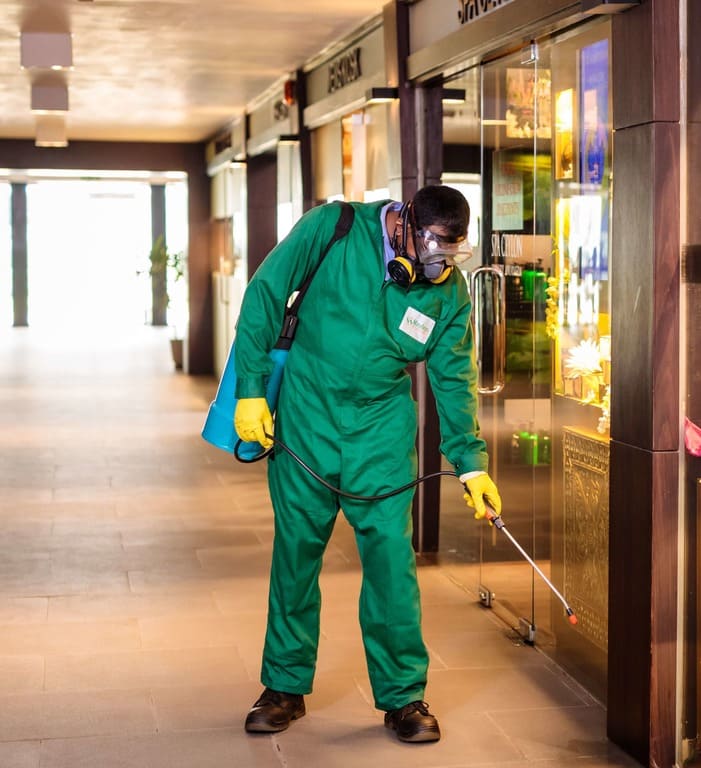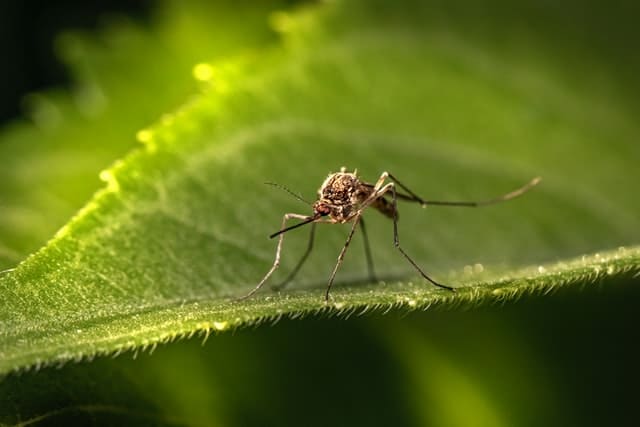 Mosquito
Why Control?
Mosquitoes pose a serious threat to public health. Although mosquitoes feed on nectar like many other insects, female mosquitoes feed on the blood of humans and animals. Apart from the discomfort, irritation, and swelling, mosquitoes also transmit many deadly diseases such as malaria, dengue fever, yellow fever, filaria, encephalitis, and many other diseases, posing a serious threat to humans. Therefore, mosquitoes must be effectively controlled as it is practically impossible to completely eliminate from tropical countries such as ours.
Hayleys Solutions
The most effective control measure is to limit their habitat on your property and surroundings by using the right mosquito barriers and repellents. Towards this end, it is important to control mosquito larvae, by adopting methods such as regular cleaning of water stagnations and applying of larvicides. For adult mosquito control, residual chemical spraying or ULV treatments of houses and space treatments such as "thermal fogging" or mist blowing in gardens and in some indoor spaces as and when appropriate.

Currently, the division imports and distribute a wide range of mosquito control products safe for public health that include both barriers and repellents including effective "larvae control" granular treatments and the safest Solfac EW 050 chemical for adult mosquito control in indoors.
We offer a comprehensive range of effective methods for controlling mosquitoes:
Larvicides
Residual Chemical Spraying
Thermal Fogging
ULV Treatment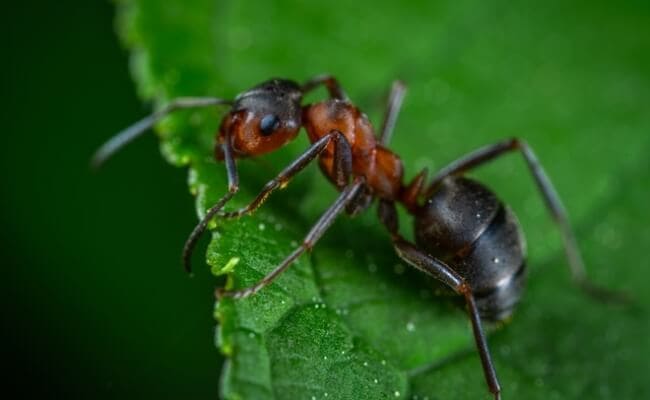 Ants
Why Control?
Ants are insects that feed on almost all types of food, especially sweets and foods that are high in protein. To access food and shelter, ants invade homes and other spaces occupied by humans, particularly targeting kitchens, pantries, and dining areas. Even though the common household ant is more of an irritant than a threat, ant infestations can be overwhelming as they can occupy every nook and corner while posing a threat for food safety. They can also undermine sanitation and comfort of living.
Hayleys Solutions
To control ants, we conduct a simple survey as an initial step to determine the extent of the infestation and the ant species involved. Upon completion of the inspection, our Pest Control Inspectors will provide appropriate recommendations of treatments in the interior and exterior areas and on the best control options out of a range of solutions that include baits, Gels, sprays, traps and more advanced chemical treatment methods.
We offer a comprehensive range of effective methods for controlling ants:
Baits
Gel application
Chemical Sprays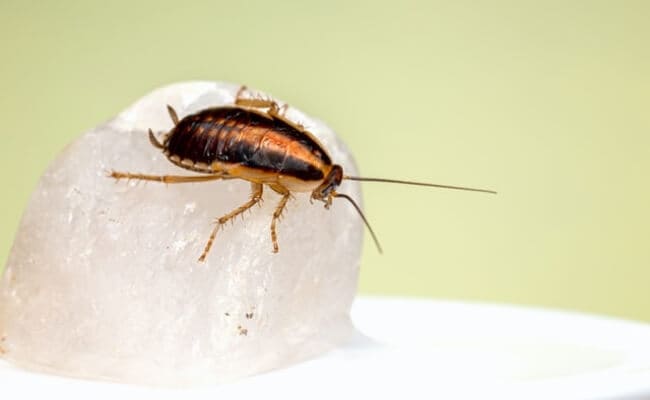 Cockroach
Why Control?
Cockroaches are a common pest that can be found all over the world. Even though cockroaches cause no structural damage, they are capable of causing significant health problems for humans. Cockroaches are known to taint foodstuff and utensils with their excreta and salivary secretions causing bacterial contaminations that results in food poisoning, dysentery, and diarrhea. They are also a source of allergens which can lead to illnesses such as dermatitis, rhinitis, bronchitis, and asthma. Therefore, they must be effectively controlled. Apart from the health risks posed by them, cockroaches also damage food products and other items such as those made from paper, fabric, board etc.
Hayleys Solutions
It is always important to make a thorough inspection before the control measures are initiated. Based on the cockroach species their common habitats vary and hence control methods can also vary. We offer many solutions including treatments with insecticide surface sprays and/or insecticidal baits. Surface sprays are applied in and around cockroach harbourages and along areas where cockroaches typically travel. Insecticidal baits are placed in targeted areas and they have advantages over sprays as they remain effective over a longer period, requiring less products, with the possibility of using them in sensitive environments.
We offer a comprehensive range of effective methods for controlling cockroaches:
Dusts and powders
Cockroach traps
Baits and Gel application
Chemical Sprays
Insecticide treatment for heavily infested locations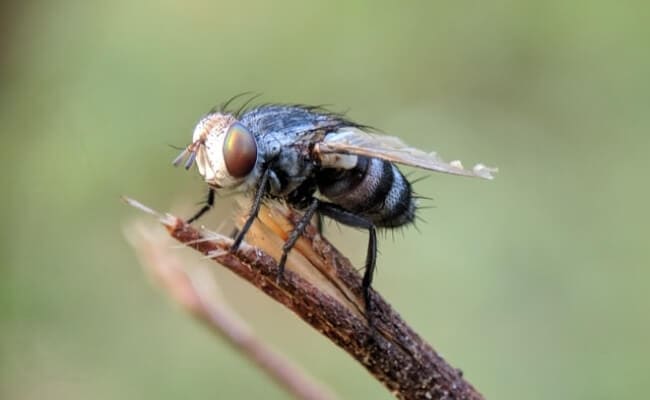 Flies
Why Control?
Houseflies are not only causing nuisance but are also carriers of more than 100 pathogens responsible for diseases including parasitic worms, tuberculosis, cholera, typhoid, salmonella, anthrax, malaria, and dysentery. Houseflies accumulate these pathogens on their legs and mouth when feeding on faces, trash, and other decaying material. It takes only a matter of seconds for them to transfer the pathogens to food, water, or contact surfaces. Therefore, it very important to control houseflies in living spaces and surroundings to prevent these disease carriers from accessing food and water sources consumed by humans.
Hayleys Solutions
Considering the rapid and prolific breeding habits and high mobility of flies, our measures for controlling them are aimed at breaking their life cycle by controlling both the larvae and the adult flies. We offer a range of effective fly control solutions depending on the degree of fly infestation. These measures include application of larvicides, surface and space sprays, and insecticide baits to control the adult flies. In addition, we recommend maintenance of sanitation in dwelling areas and surroundings to limit potential breeding sites and food sources of flies. Keeping domestic refuse covered and screening or sealing potential entry points to buildings are suggested as a physical control mechanism.
We offer a comprehensive range of effective methods for controlling flies:
Larvicides
Surface and Space Sprays
Insecticide Baits such as Quickbayt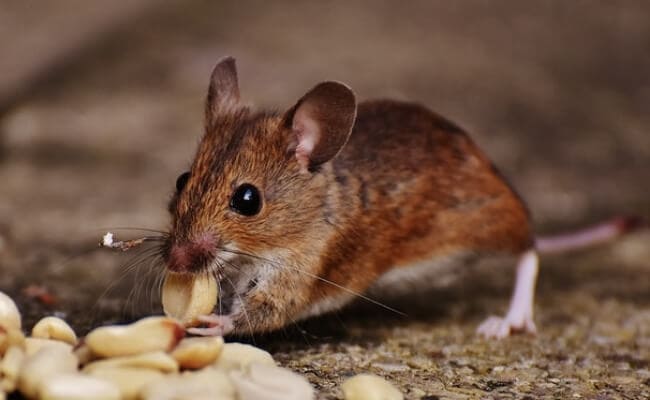 Rodents
Why Control?
While rats and mice are destructive rodents who gnaw and chew by nature causing significant damages to household property, they are also capable of spreading diseases. Rats and mice worldwide spread over 35 diseases through their faeces, urine, and saliva, along with bites. Diseases carried by rodents can also be spread to humans indirectly through ticks, mites, or fleas that have been feeding on infected rodents. Apart from contaminating food and causing illness, rodents such as rats and mice can also cause significant structural damages to buildings. Therefore, it is extremely important that they are kept away from home and commercial/industrial buildings.
Hayleys Solutions
The best way to prevent rodents from entering the premises is rodent proofing. When sealing off an entire building is problematic, chemical or mechanical methods can be applied to control rodents. We provide rodent bait applications, rodent traps, burrow fumigation, and repellents to eliminate rodent infestations. However, applicability of these may depend on the environment, the degree of infestation, and other factors such as customer preference, cost considerations, and sustainability. Hayleys Pest Control Surveyors and auditors offer expert advice and solutions to all types of rodent problems after performing a thorough inspection of the premises and evaluating the consequences of the available solutions on humans, pets, and the environment.
We offer a comprehensive range of effective methods for controlling rodents:
Rodent Traps & Cages
Glue boards
Covered Bait stations
Burrow Fumigation
Repellents to Eliminate Rodent Infestations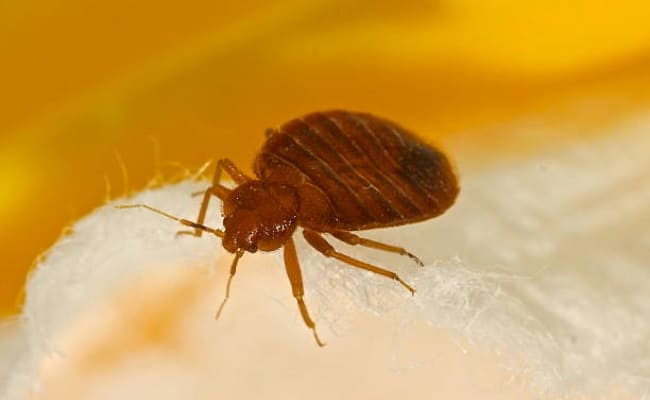 Bed bugs
Why Control?
Though not regarded as a serious medical threat, bedbugs have been known to harbor pathogens in their bodies, including plague and Hepatitis B. However, some of us especially young children develop skin infections and allergies due to bedbugs and their bites could create significant levels of distress among all individuals as they can disturb our peaceful and relaxed lifestyle.
Hayleys Solutions
To eradicate infestation of bedbugs, it is necessary to treat the premises thoroughly with suitable insecticides, including beds, other furniture and harborages in the fabric of the infested rooms/areas. It is recommended to seek professional advice as detection of hiding places of bedbugs and providing a thorough treatment requires specialized knowledge and expertise. The Unique Thermal Remediation Treatment of Hayleys provides an effective solution against insecticide-resistant Bed Bugs and is designed specifically for use in hotels, universities, and hospitals where the entire life cycle from eggs to adults are destroyed. Hayleys Thermal Remediation is a safe, effective, and environment-friendly alternative to eradicate any form of Bed Bug infestation.
We offer a comprehensive range of effective methods for controlling Bed bugs:
Thermal Remediation
Insecticide spray
Fumigation
Vacuuming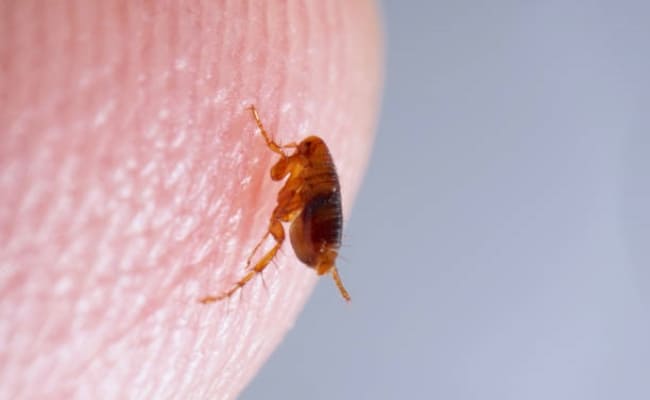 Fleas
Why Control?
Almost all flea infestations can be attributed to pets. Whether it's deriving from dog fleas or cat fleas, they will eventually find their way to the household. Flea development inside the house commonly takes place on and under rugs and carpets, in floor cracks and crevices; on and around furniture and pets resting areas. Fleas are able to reproduce very quickly and can cause a lot of havoc in a household.
Hayleys Solutions
The best way to get rid of fleas from your household is to adopt an integrated approach that covers both your pets and the household. Talk to a professional Pest Control Inspector attached to the Hayleys Pest Management Division and identify the most cost-effective solution to your problem.
We offer a comprehensive range of effective methods for controlling fleas:
Thermal Remediation
Insecticide spray
Fumigation