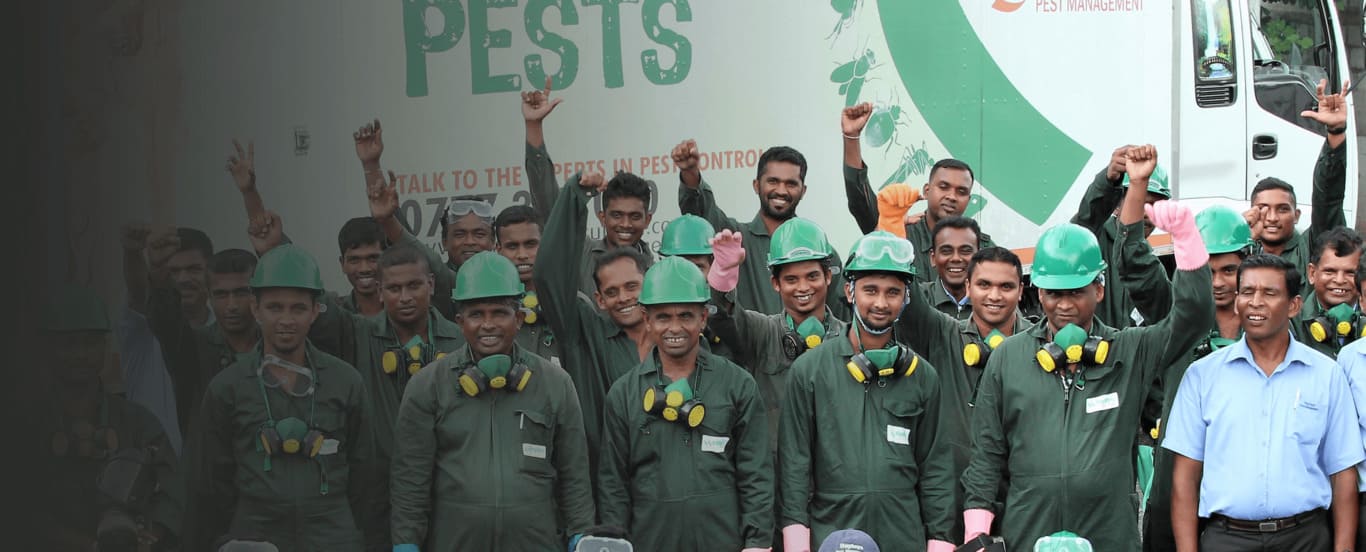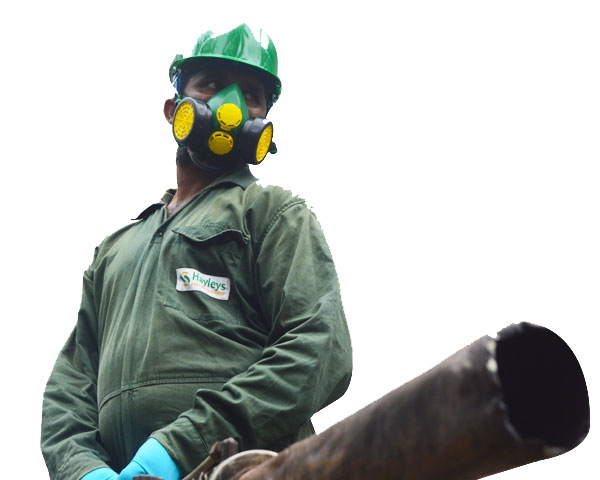 About Us
Who We Are
An extension to the Hayleys Environmental Science Unit which operates under the Hayleys Agriculture Holdings Ltd., the Hayleys Pest Management Division (HPMD) undertakes all projects pertaining to pest management and control services, both general and specialized in nature. Hayleys Pest Management Division today caters to a wide and varied clientele, both industrial and domestic to whom the company provides integrated solutions in keeping with the highest international standards. Pest control solutions offered by the division include both environmentally friendly non-chemical barriers as well as chemical solutions that can be applied to fulfil specific requirements of the customer.

HPMD approaches pest management from an ethical, responsible and professional perspective and strive to offer solutions that create the least impact on the country and eco-system. We adopt responsible, effective and environmentally friendly pest control mechanisms which are on par with international standards and environmental regulations, thus ensuring both quality and safety in all its applications.

Our Quality Management System Policy
Our Philosophy
The business focus at Hayleys is to serve its customers with an effective solution and a valuable customer service. Further, to enhance the quality of life of our customers and stakeholders by delivering consistent and sustainable value.
We insist on partnering with those who follow the best industry practices. The company believes that utilizing cutting-edge technology derived from world-renowned research and development gives it the ability to overcome many challenges and helps in creating a better environment.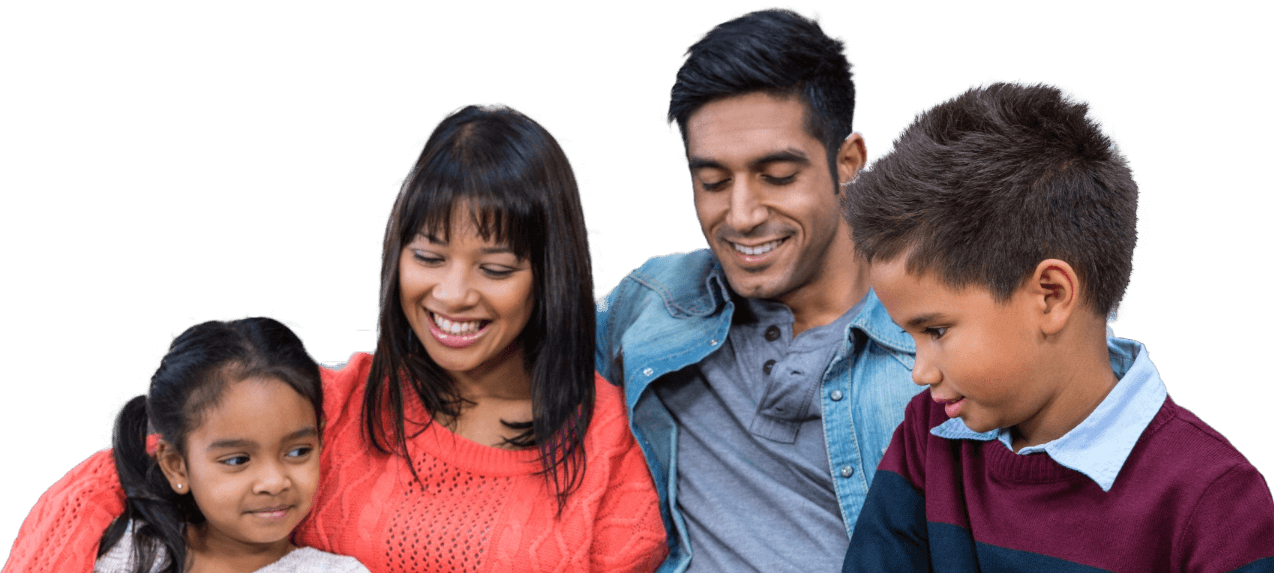 One of our key strengths is our team of experts with over 15-20 years of hands-on experience in the field of environmental science and pest management. With the expertise and the experience of our team, combined with our unique position to access cutting-edge world-renowned products, we have proven our ability to undertake any complex pest situation in any setting, whether residential, commercial, or industrial. Because of our team and well-rounded expertise in industry, we are not only able to provide solutions for pest problems, we do so in an Eco-friendly sustainable manner.

Our Vision
Be the most trusted partner in providing innovative solutions for pest free, safer and healthier living
Our Mission
To integrate novel and cutting-edge technology along with the expertise of professionals to pest control systems that assure safety, human health and environmental sustainability whilst being the most preferred proficient advisor of total pest management solutions